Concerns are growing over the persecution of Uyghurs in China, which experts are calling genocide.
Written by: Mirnes Kovač
Twelve years ago, on 29 January 2009, the famous "One Minute" scandal took place at the World Economic Forum in Davos.
At one of the Forum's sessions Recep Tayyip Erdogan, then Turkey's Prime Minister, angrily interrupted the moderator to reply to Israeli President Shimon Peres, who was passionately defending Israel's three-week offensive against Hamas in Gaza.
"When it comes to killing, you know very well how to kill!" Erdogan said to Peres, adding "I find it very sad that people applaud what you said. You killed people. And I think that it is very wrong."
Erdogan subsequently walked out of the Forum, and since this speech his increasingly loud advocacy and defense of endangered Muslim minority communities around the world has become a trademark of his.[1]
Silence on crimes against Turkic kin
Until recently Turkey gave similar support to the Uyghurs, the threatened Turkic ethnic community in the Xingyang region of China. In recent years Uyghurs have been subjected to systematic persecution and oppression by the Chinese authorities, with the United States recently officially describing their treatment as genocide.[2]
The US position has put Turkey, whose officials have been rather quiet lately on the Uyghur issue, in a very awkward place. The "thunderous" silence of Erdogan, who has stood out on the world stage for years as a global protector of vulnerable Muslims, is particularly striking. Not long ago he called out Western leaders and accused them of Islamophobia for their ignorance of Muslim suffering around the world. Right now, however, Turkey is just a step away from ratifying an extradition treaty with China which will further endanger those Uyghurs fleeing genocide in China, as well as those who have already found refuge in Turkey.
The treaty was ratified by China on 26 December 2020 at the National People's Congress, with Chinese media also pointing out that it would be of use in the fight against terrorism. According to Dilxat Raxit, a spokesman for the World Uyghur Congress (an exile organization based in Germany): "This extradition treaty will cause concern among Uyghurs who have fled China and do not yet have Turkish citizenship."[3]
Turkey, on the other hand, has not yet ratified the agreement, and Turkish opposition politicians –  along with Uyghur activists in Turkey and human rights groups – are pressuring the authorities to reject the agreement and prevent it "becoming an instrument of persecution" of the estimated 50,000 Uyghurs in Turkey.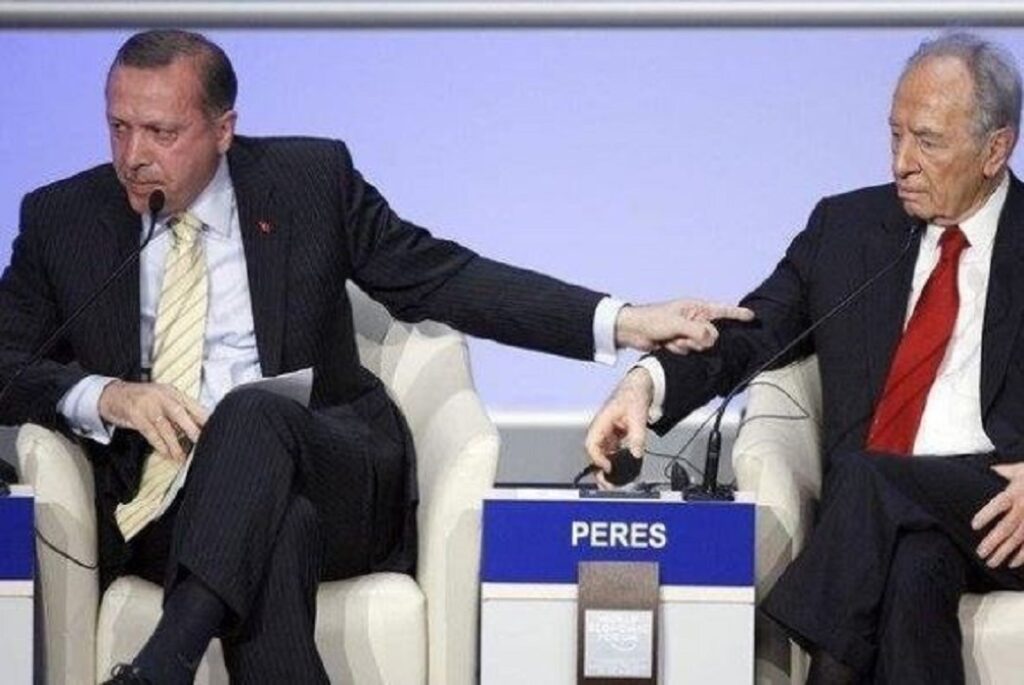 The Turkish parliament was expected to ratify the agreement on 26 January of this year, but it did not happen.
A day later Meral Aksener, president of the opposition Good-Iyi Partisi, said approval from the Turkish Grand Assembly was still pending.
"I wonder if he will dare to put this on the agenda of the Committee on Foreign Affairs," Aksener told her parliamentary group.[4] Whoever submits this pact to parliament will put their signature under "crimes against our (Uyghur) kin and will wear it as a sign of shame for life," she added. Similar criticism came from some Turkish politicians from the CHP party.
China's sudden economic presence in Turkey
The main reason for this concern is the escalation of Uyghur persecution in China, whose methods and implementation have been branded by experts as genocide.
According to data released by international human rights organizations, more than a million ethnic Uyghurs are believed to be detained in special 're-education' camps. There is growing evidence of restrictions on religious beliefs and cultural practices, forced labour schemes, mass surveillance, and even forced abortion and sterilization of women.
The most serious systematic persecution of Uyghurs was illustrated when Twitter moved to 'lock' the official profile of the Chinese Embassy in Washington DC after a tweet on 7 January 2020 in which Uyghur women were presented in dehumanizing language as being "baby-making machines" prior to the Chinese government's interventions.
Such methods of oppression point, in fact, to how China is killing off the Uyghur population.
"It is strange that the Chinese embassy in Washington recently tweeted that they reduced the Uyghur population growth rate down from 12 to six percent per thousand people. So, they halved the population growth in one year. And how can you do that without forced abortions, which is exactly what Uyghur exiles and refugees have been trying to point out to the world's public," Cato Institute analysts Eric Gomez and Mustafa Akyol alerted in a recent podcast.[5]
In Turkey the change of policy towards the Uyghurs is officially denied because it is unpopular among the conservative electorate that supports the ruling regime. However, cooperation between China and Turkey is currently riding high.
China is working hard to make Turkey an important link in its Belt and Road Initiative (BRI). Last summer the National Bank of China halted the fall of the Turkish lira at a time when the Turkish government could not find provision for this kind of arrangement anywhere else.
The biggest Chinese investment in Turkey is the construction of a thermal power plant in Adana and, after the recent withdrawal of Volkswagen from Manisa, Xiaomi is opening production facilities in Avcilar.[6] These are just a few signs of the increasingly intensive economic ties between China and Turkey.
Uyghurs as collateral damage
Russian-Turkish relations significantly improved after the attempted military coup in Turkey on 15 July 2016 because Russia provided open assistance to the ruling regime.
Turkey is now turning more towards Beijing because of the efficiency that China has demonstrated in delivering vaccines against COVID 19. After an initial three million doses arrived from China at the end of December, Turkey officially started its vaccination program on 14 January.
Addressing reporters after Friday prayers on 22 January in Istanbul, Erdogan announced that Turkey would soon receive a further 10 million doses of the Sinovac Biotech vaccine. Indeed by 25 January a shipment of six and a half million doses had arrived from China, and on 29 January the remaining three and a half million doses were received.[7]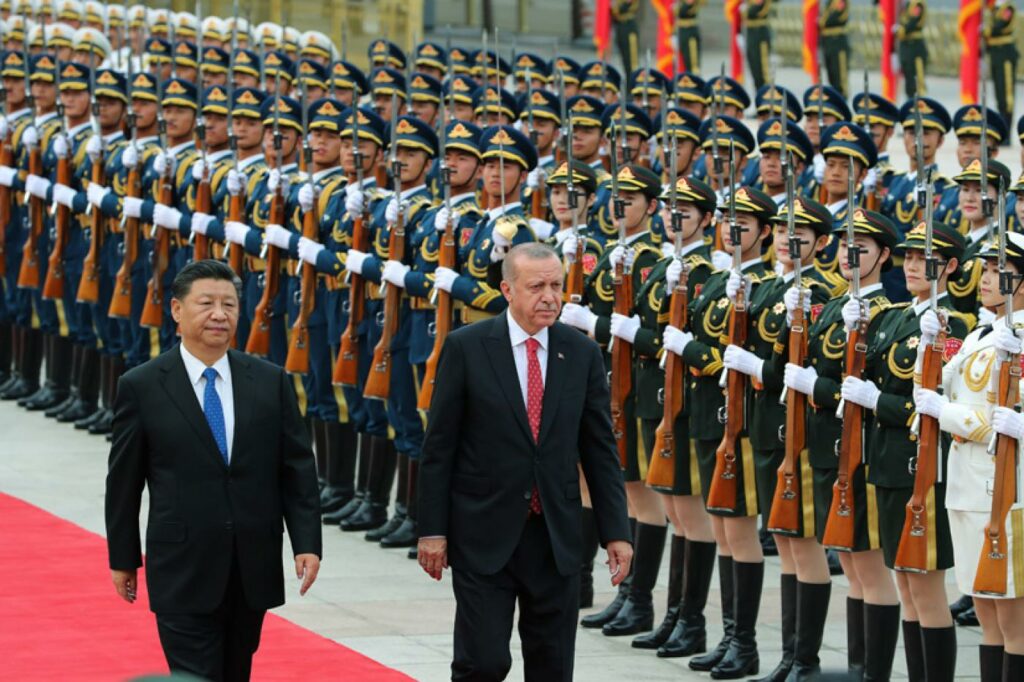 This is very important for Turkey – especially for tourism, the main generator of the Turkish economy. The global race for sufficient vaccines against COVID 19 seems to show that, in Turkey, strong trade relations will take precedence over human rights and the protection of vulnerable Muslims.
Deteriorating relations with Western powers has apparently made Turkey a tempting target for China, an alternative superpower in the post-COVID world. The Uyghurs could be the most obvious collateral damage in this new constellation, regardless of the fact that their present oppression and persecution are no different from the suffering of other Muslims that caused Erdogan to explode at Davos 12 years ago, or from the many other occasions on which he has played the profitable card of pan-Islamic populism.
---
[1] Associated Press, "Recep Erdogan storms out of Davos after clash with Israeli president over Gaza", The Guardian, 30. January 2009. See: https://www.theguardian.com/world/2009/jan/30/turkish-prime-minister-gaza-davos
[2] In one of his last political appearances, former US Secretary of State Mike Pompeo called China's actions in its western province of Xingyang genocide. The new US Secretary of State Antony Blinken said during his confirmation hearing that he supports the position of his predecessor. https://www.youtube.com/watch?v=w_kHoQME1OM
[3] Ibid.
[4] Emin Avundukluoglu, "Turkish opposition party against China extradition pact", Anadolu Agency, 27 January 2021. See: https://www.aa.com.tr/en/politics/turkish-opposition-party-against-china-extradition-pact/2124685
[5] "A Declaration of Genocide in China", Cato Daily podcast, 25. January 2021. See: https://www.cato.org/multimedia/cato-daily-podcast/declaration-genocide-china?queryID=91bc71e8c9169ac7602018a9f74aea0a
[6] Nevşin Mengü, "How China's influence flipped Turkey's position on Uighurs", Duvar English, 27. January 2021. See: https://www.duvarenglish.com/how-chinas-influence-flipped-turkeys-position-on-uighurs-article-56020
[7] "Turkey receives 3.5 million more doses of virus vaccine", Hurriyet Daily News, 29 January 2021.
https://www.hurriyetdailynews.com/turkey-receives-second-shipment-from-second-batch-of-sinovac-vaccines-162001