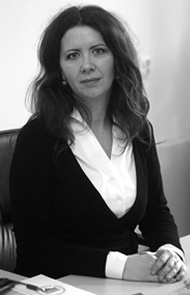 Edina Bećirević is an Associate Professor in the Faculty of Criminal Justice, Criminology, and Security Studies at the University of Sarajevo. She has Master's degrees in Media and Communications from the London School of Economics and in Political Science from Central European University in Budapest. She received her PhD from the University of Sarajevo in Defense and Security. Before pursuing a career in academia, she worked as a journalist for regional and international media. Edina has participated in numerous international projects and has published many articles on the topics of international security, human rights, international law, and restorative justice. She is the author of two books, The International Criminal Court: Between Ideals and Reality (published by the International Center for Peace and Arka Press, Sarajevo, 2003) and Genocide on the Drina River (published in Bosnian by Buybook, Sarajevo, 2009 and in English by Yale University Press, New Haven, 2014).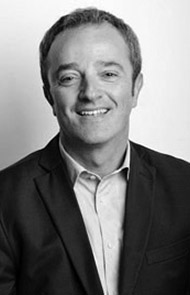 Vlado Azinović is an Associate Professor in the Department of Peace and Security Studies, the School of Political Science, at the University of Sarajevo. He received his PhD in Political Science from the American University of London (UK) and his MA in International Relations from Norwich University (USA). From 1995 to 2008, he worked as a senior editor at the Balkan Service, Radio Free Europe/Radio Liberty, in Prague, Czech Republic. His recent international research has focused on modern global security concerns and terrorism. He is the author of Al Qaeda in Bosnia-Herzegovina: Myth or Present Danger? (published by Radio Free Europe, Prague, 2007) and is the co-author of The Truth About Bosnia-Herzegovina: Facts from Bosnia's History (published by Alter Media, Sarajevo, 1991). He has also written a number of book chapters, articles, essays, and reviews.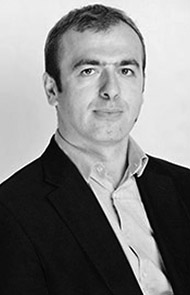 Prof. Sead Turcalo is an Associate Professor at the Department of Peace and Security Studies, and Dean of the Faculty of Political Science, University of Sarajevo. He is Vice President of Sarajevo-based think tank Atlantic Initiative. Dr. Turčalo received his PhD and MA degrees in security studies from University of Sarajevo. His most recent publications include: Russian influence in Bosnia and Herzegovina: How Russia's support for anti-NATO forces could re-shape the country and the region (2020); Energy geopolitics in the Balkans (2020); Maps in international security: Revealing the unseeable (2019); Community Perspectives on Preventing Violent Extremism in Bosnia and Hercegovina. Berghof Foundation and Atlantic Initiative (2018); Overcoming the Democratisation Deficit in the Western Balkans: A Road to (No) Where? (2018). Dr. Turčalo was a lead researcher and/or project coordinator in following projects: Active Citizenship: Promoting and Advancing Innovative Democratic Practices in the Western Balkans, Jean Monnet Network Project (2018-2021); Opportunities for Preventing Violent Extremism through Intra-regional and Cross-regional Exchange, Berghof Foundation – Atlantic Initiative, (2017 – 2019). He is also lead researcher for Bosnia and Herzegovina in Horizon2020 project  Preventing and Addressing Violent Extremism through Community Resilience in the Balkans and MENA [PAVE], and researcher in Horizon2020 project Contexts of Violent Extremism in the MENA and Balkan Societies (CONNEKT).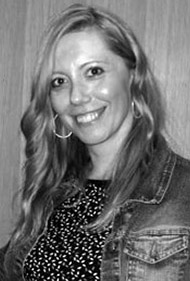 Majda Halilović received her PhD in Sociology and Social Policy at the Open University and a Master's degree from Cambridge University. She specializes in research methodologies and has worked since 2000 on research projects dealing with social inclusion, refugee and returnee issues, discrimination against the Roma population, Euro-Atlantic integration, and gender issues in the security sector and judiciary. She has worked for the Harvard Program in Refugee Trauma, Save the Children Norway, and as a consultant and manager of research projects for the Open Society Foundation, UNICEF, and the Open University.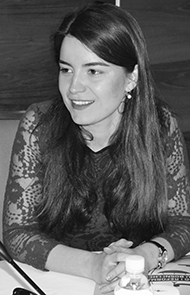 Maida Ćehajić has worked with the Atlantic Initiative since March 2012. She is currently a project officer for the Gender and Justice Reform in Bosnia and Herzegovina Project. Before joining AI, she worked at the BiH Agency for Gender Equality, where she was engaged on a number of different projects, including the development of the Action Plan for Implementation of UNSCR 1325 (on Women, peace, and security) in BiH. She graduated from the Faculty of Philosophy at the University of Sarajevo with a degree in History.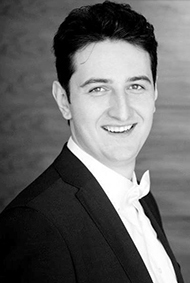 Aner Zuković received his BA in Peace Studies, Democracy, and Human Rights in the Faculty of Political Science at the University of Sarajevo in 2008, and his MA in Politology in 2011. He is particularly interested in the subject of terrorism.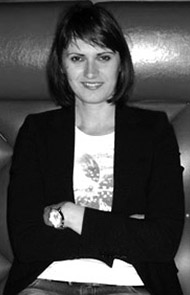 Svetlana Krstić completed her Master's degree at the Faculty of Political Science at the University of Belgrade, Department of Political Analytics and Management. She has participated in numerous educational programs in BiH and abroad, as well as commissions and working groups engaged with the drafting of important strategic documents, and has work experience at a number of civil society organizations in Bosnia and Herzegovina. She has been engaged in Atlantic Initiative research projects, and helps coordinate organizational activities in the Republika Srpska.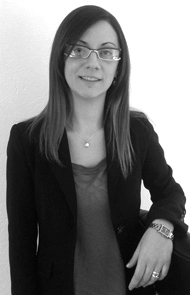 Aleksandra Taševski graduated from the Faculty of Science at the University of Nis, and holds a Master's degree in Tourism Management. A specialist in the area of project management, she has been involved since 2006 in coordinating projects in Serbia and Bosnia and Herzegovina relating to EU integration, the social inclusion of youth, peace building, and civil society empowerment. She is also the author and co-author of several publications on the subject of democratization. Since 2013, she has worked with the Atlantic Initiative on projects promoting Euro-Atlantic integration.