Dear,
The Atlantic Initiative is organizing two webinars entitled 'Expert Conversation: Talking about Recruitment, Radicalization and New Threats', conducted as part of the project 'Research on the Negative Effects of Reciprocal Radicalizations', funded by the Norwegian Embassy in Sarajevo, Bosnia and Herzegovina.
The first webinar will be held on April 21, 2021 from 11:00 to 13:30, CET entitled 'Gender, Radicalization and Recruitment'. The panel will discuss topics related to internet radicalization and how 'memes' on Instagram and Facebook are used in the creation of radical groups' propaganda. They will also discuss findings on how right-wing groups use their female members to gain new recruits through social media. A third discussion will cover male supremacy, online misogyny, and the global Right.

Registration link for the first webinar:
https://us06web.zoom.us/webinar/register/3816171107049/WN_05uMKP-rQbKWt26afMGh7A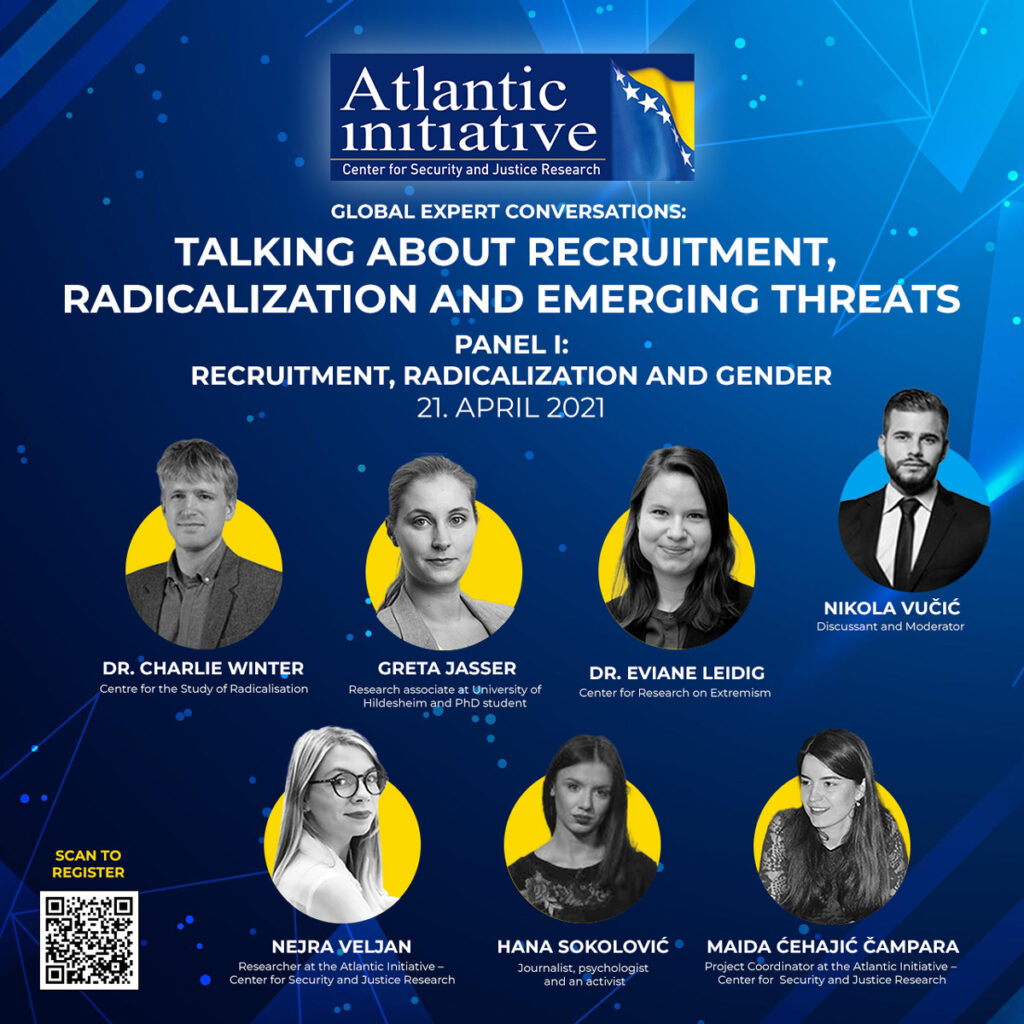 The second webinar will be held on April 28, 2021, from 11:00 to 13:30 CET under the title 'Current Threats and Emerging Trends'. This panel will discuss various aspects of current security issues, as well as emerging ones. One discussion will cover the security considerations around returnees from Syria and Iraq; the second is on far-right paramilitary formations in Ukraine; and the third discussion will cover the geopolitics of the far-right, including how and why Russia is strengthening relations with the global Right.

Registration link for the second webinar:
https://us06web.zoom.us/webinar/register/2416171839198/WN_wCukb9NrQiSxZw02F-Ah-A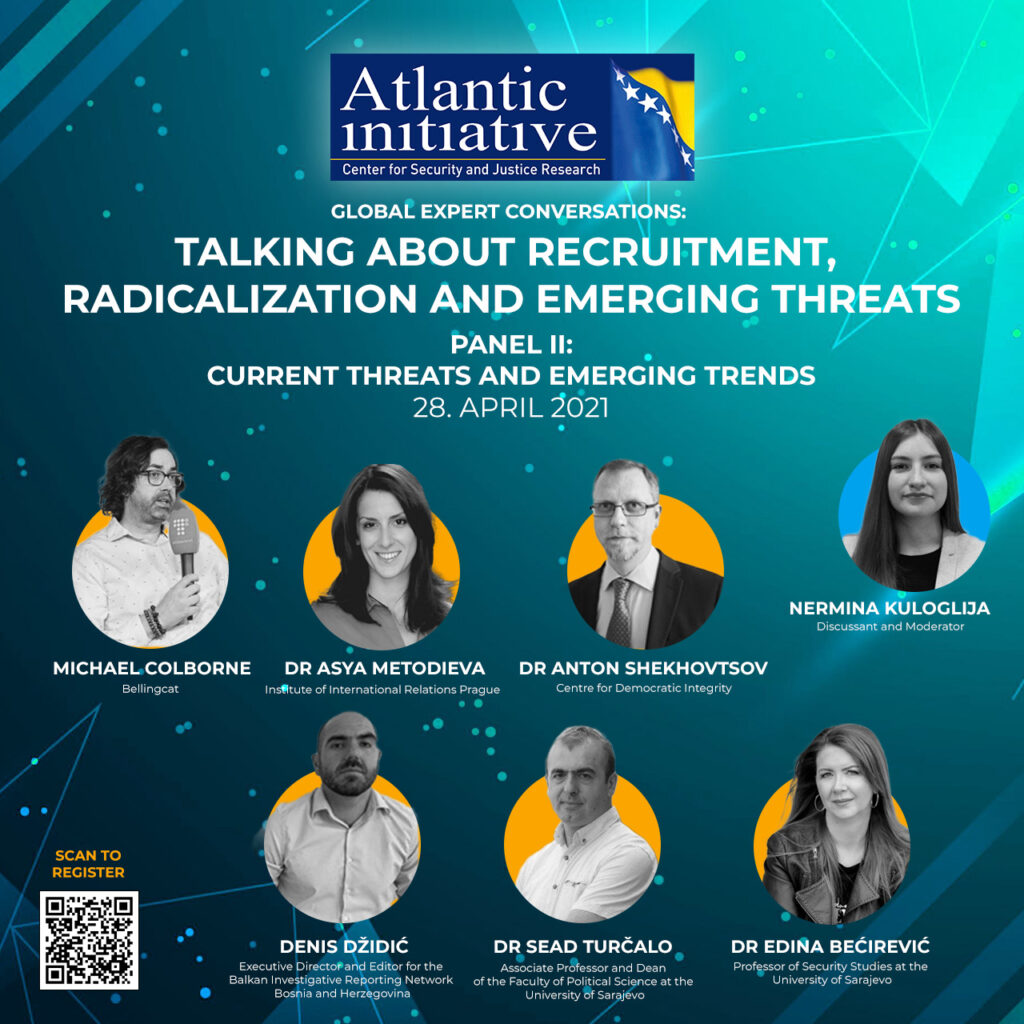 We invite you to participate in the webinar and enrich our discussion. Please see the other attachment to this email for information on the schedule and the biographies of speakers and discussants. The Atlantic Initiative provides simultaneous translation from B/C/S into English and English into B/C/S languages.
If you have additional questions, please don't hesitate to contact us on atlantska.inicijativa@gmail.com.
Best regards,
Atlantic Initiative