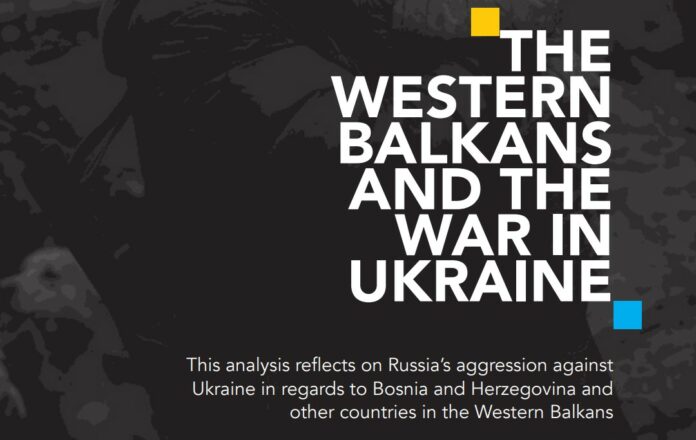 Numerous talks and diplomatic efforts have been launched in the past year to resolve the crisis in Ukraine, which intensified with the accumulation of Russian military forces near their shared border, but Putin has nevertheless opted for a classic military-political subjugation of Ukraine.

After recognizing the renegade regions of Donetsk and Luhansk as independent states, he launched what is in fact the largest military offensive in Europe since World War II. Although Russia has been engaged in an unofficial conflict since Ukraine's first democratic revolution in 2004, and in an open war with the country since 2014, there had been no military escalations since the end of 2015 (except for minor breaches of the ceasefire which the OSCE has duly recorded). The conflict in Ukraine was almost "forgotten"; the Minsk agreements were mentioned on the eve of major
world political events; the West tolerated the occupied and annexed territory of Ukraine by Russia as if it were a natural force majeure, and its sanctions and other responses were overly lukewarm
and inconsistent.

Moreover the West, especially Angela Merkel's government, has continued to trade with the Russian regime and actively contribute to the Kremlin's economic and political goals.
To read more about the preparation of Kremlin for a Soviet-type intervention to overthrow the legitimately elected and democratic government in Ukraine, and about its possible reflections on the Western Balkans, read new analysis written by Ahmed Kico, Miralem Kapetanović and Srđan Šušnica for Atlantic Initiative.